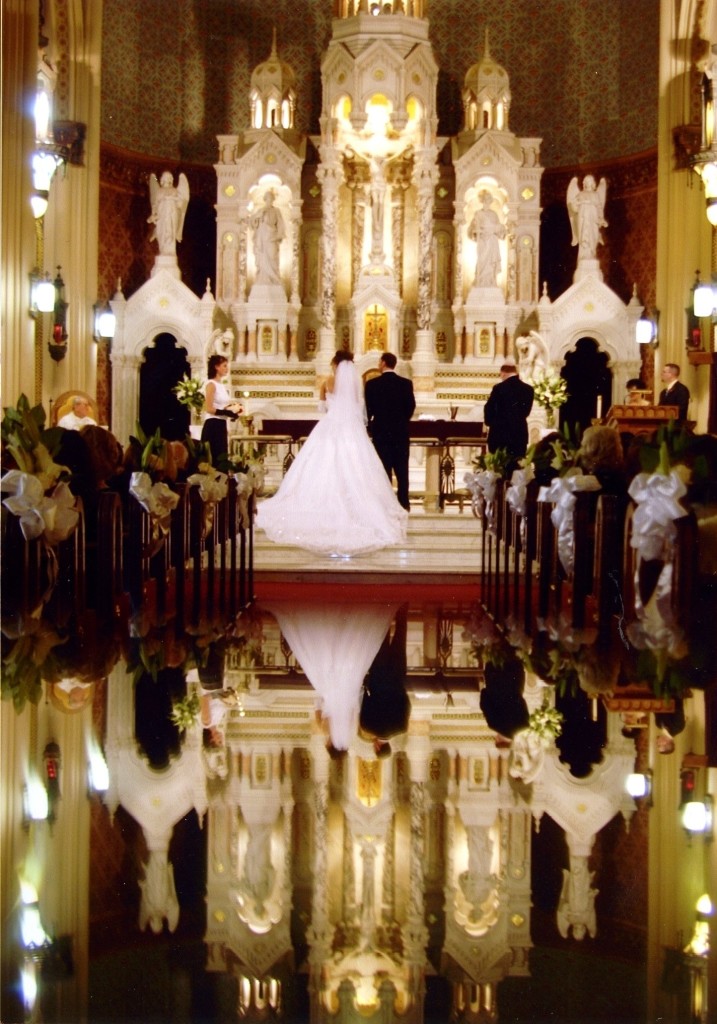 Isabella&Michael's story
Isabella and I met in the fall of 2000 at work.  I was the Director of Operations for a private family-owned Telcom Company and Isabella, the niece of the owner, was applying for an administrative position.  I interviewed her for the job.  As we casually discussed her background, we found ourselves sharing similar interests like traveling to Italy, family dinners on Sunday, and a myriad of other topics.  It felt less like a job interview and more of an exciting conversation with an amazing new person you've just connected with.
By spring 2001 we were falling in love and we notified our bosses.  They already knew it.  We found out later that we had a couple cupids working behind the scenes to put us together.  It worked out perfectly! Isabella was immediately moved to another department (as should be) and we began dating.  I proposed November 18th of that year.  Only 6 months after our first official date.
We had a long engagement so we could plan the wedding and so Isabella could enjoy another year and a half at home with her family.  The location was easy…  Sts. Peter & Paul Church in San Francisco.  It's the church where her parents were married 28 years before us… and my parents 28 years before them.  It holds such a special meaning for both our families, it is why I planned a picnic in the park across the street from it to propose.
After our wedding on April 5, 2005, and a three week honeymoon in Italy, I moved in to Michael's town home. Prior to me, it was his Bachelor Pad. Just imagine the transformation from bare white walls and 1970's Green Counter Tops. By all means, don't get me wrong… It was a nice place and Michael kept it up really nice, but it was a bit outdated.
I've been designing since I was a little girl. I was always the kid re-designing our tree house and club houses. I remember playing a game with my sister and cousin that we made up called "Big People". We would pretend to be grown adults.
They would go off to work (one was always a school teacher and the other would be a banker) and I would stay Home and watch the kids and cook and clean. And by the time they would return I would have re-designed the entire club house. I remember one day using bricks and boards to make an upstairs bedroom. Even though it was only one step higher than the rest of the house, I still imagined it being very Grand.
Still to this day, I swear I invented the Flat Screen TV. Our Club houses were always really narrow and one day I wanted to turn Our Living Room into a TV room. There wasn't any space for a TV, so I sketched out one on a cardboard box and duct taped it to the wall. I would have to explain to everyone who came to Our Club House that it was a Flat Hanging T V!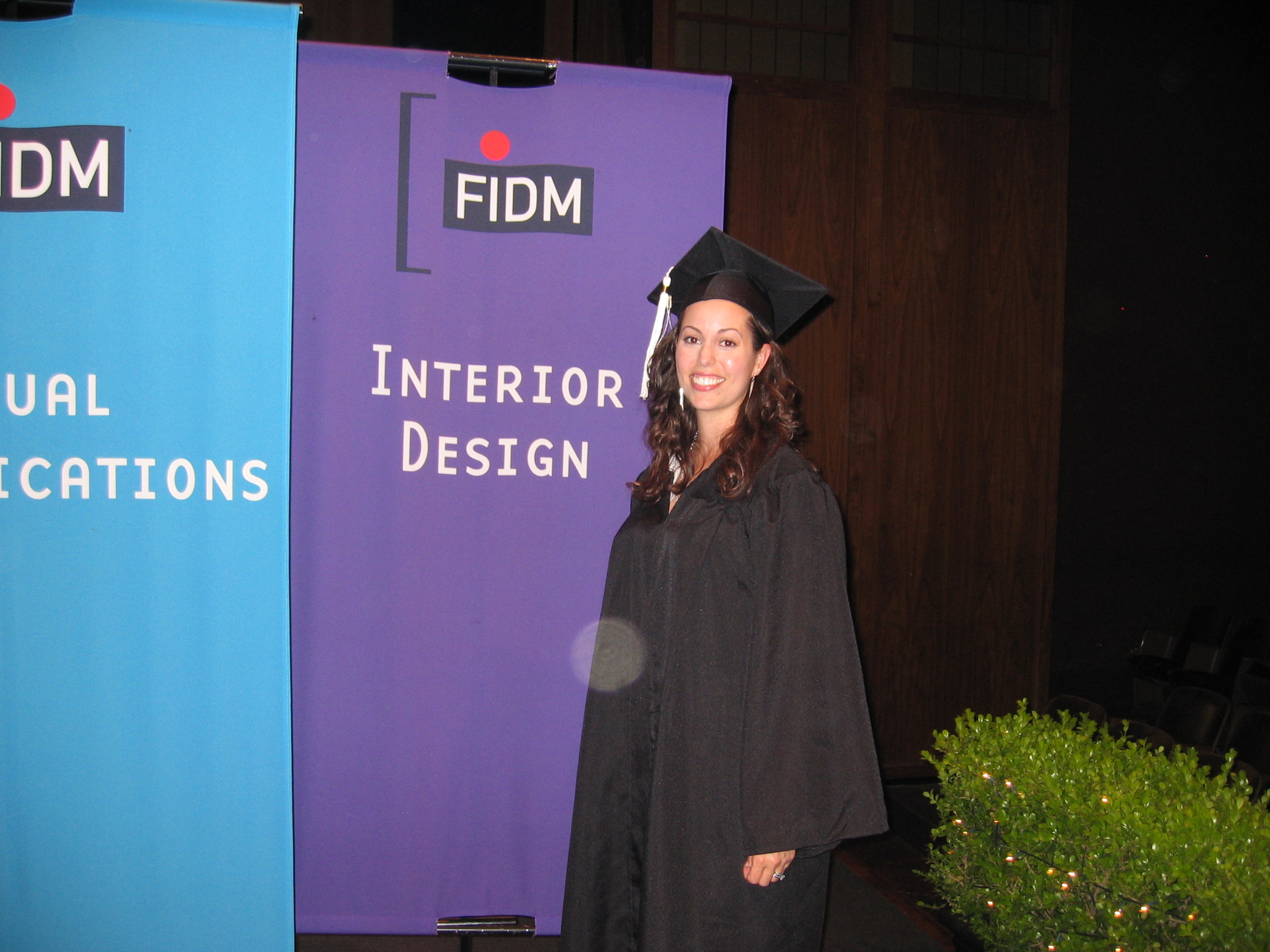 After a complete remodel and updating our New town home, I found myself wanting to learn more.  So, I followed my passion and applied to The Fashion Institute of Design and Merchandising in San Francisco.  After two years of no sleep and completing numerous of projects, I Graduated from FIDM.  After Graduating…  I had intended to get a job with a Design Firm to continue to get experience outside of school.
But shortly after Graduation, I got a call one day from a friend.  He and his wife just got the keys to their new Home and asked if I could help with color palates and picking out materials for their kitchen and fireplace.   That job led to another which then led to entire home remodel.  Before you know it… 
 I started my own design business.  I've been extremely blessed with the opportunities that have come my way and I've been very Lucky to have had Clients that continue to recommend me to their Family and Friends.
But a few years ago, I put my business on hold due to some Family Illnesses and Deaths.  Each battle of health problems were back to back with a number of Family Members.  Some were battling longer than others.  I was by each of their sides step by step and wouldn't leave them.  I found myself handing off the Clients I was working with to Other Designers that I fully trusted and knew they would get the job done.
Time flew by, and we recently were able to purchase our dream home.  We got it for a steal because it is an absolute disaster.  We call our house "Smelly Doug."  They couldn't even have an open house because of all the mold, water damage and quickly sinking foundation.  It was a lawsuit waiting to happen… but it was also a designer's dream.  I've spent two years on the architectural plans and we are hoping to break ground this year.  I can't wait for the hectic commotion and excitement of designing and building it!
I continued working at the Telcom job until early 2009.  Then, with a shift in company dynamics, I was able to follow my passion and become a full time soccer coach.  I had been a trainer for a friend's team they year before and absolutely loved it.
You see, I am the sixth child of a passionate soccer family.  My Dad was born in Italy and brought his love of the game when he came to the U.S. as a boy.  My two older brothers each played on the U.S. Olympic Team and Professional Soccer in the Major Indoor Soccer League (MISL) and the North American Soccer League (NASL).
I grew up playing club and high school soccer and was fortunate enough to receive a scholarship to UC Berkeley.  I went on to become Team Captain my sophomore year.  Soccer has been a constant thread throughout my life and I was amazed I could make a (humble) living at it.  I have always loved the game and I'm so blessed to share my Knowledge and Enthusiasm with the next generation of "footballers".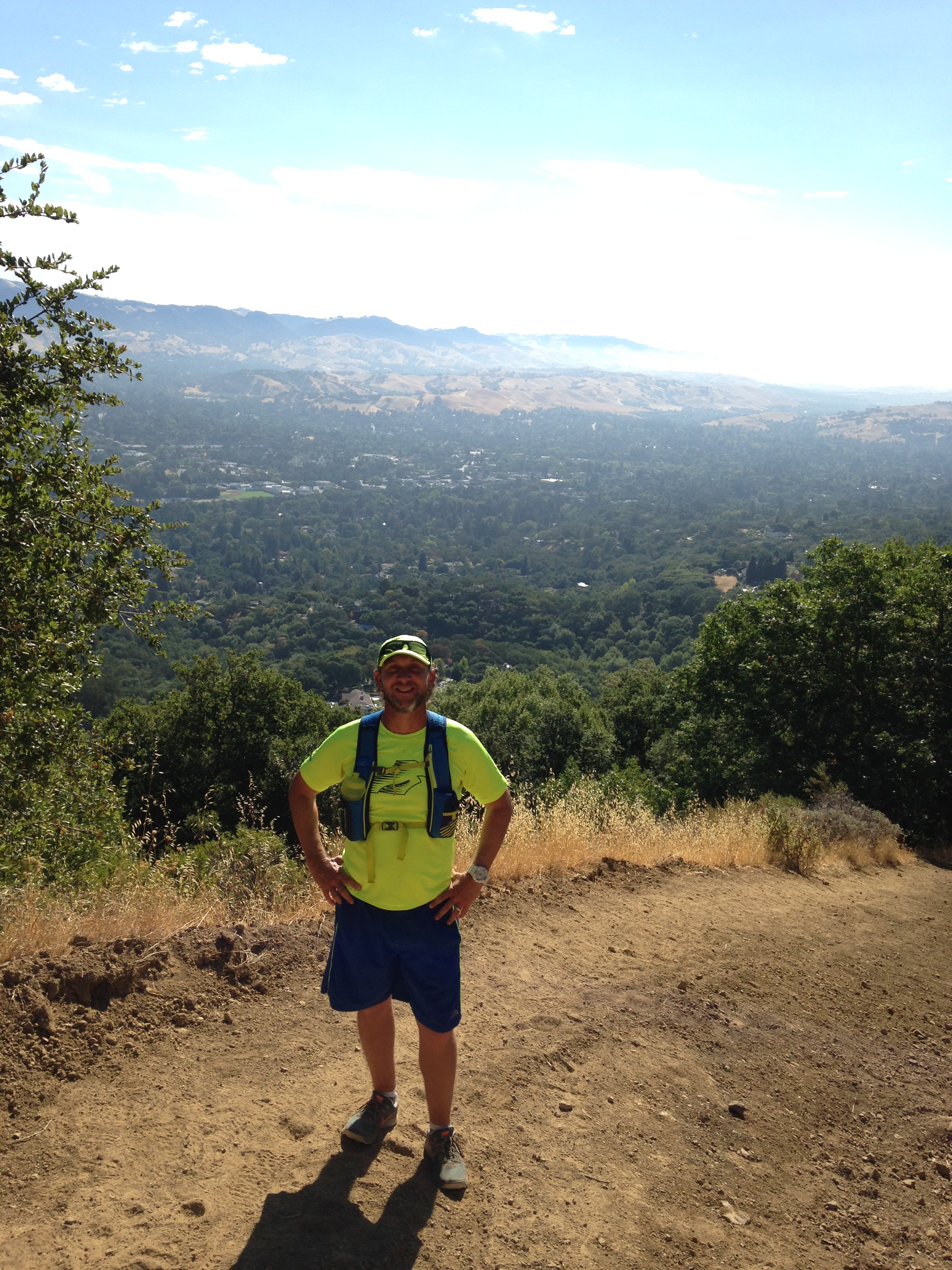 After a few years of coaching, Isabella and I saw an opportunity to become fitness trainers as well.  We were in the process of moving toward a healthier lifestyle and we already had a community of parents and kids at the soccer club where I was coaching.  It was a natural marriage of business and pleasure.
We became certified fitness trainers in the summer of 2011 and launched an early morning boot camp in the summer of 2012.  Despite waking up at 4 am every day, we loved it.  We had 22 members our first month and it was a great success.  We could see we were making positive changes in people's lives and were making some life-long friendships along the way.    It was wonderful.
But after two years of early mornings and lack of sleep, we felt the toll on our bodies.  It was especially hard because we were still trying to get pregnant.  So in spring of 2014, we decided to put the fitness business on hold and really focus on us.
No sooner had we exhaled, we were pregnant!